24/11/2021
Black Friday 2021.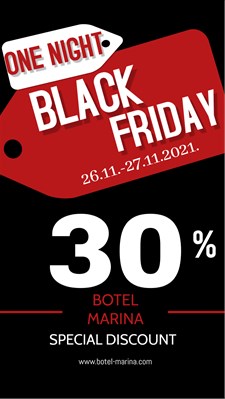 Last minute offer for all those who like a great deal.
A special Friday for special guests is here!
We offer you a 30% discount on bed and breakfast services in all room types.
Whether you are alone, a couple or you have a large company with you, just come, take a break, leave everything for a while and enjoy.